Angel in your Closet specializes in coming into your home and helping you go through your closet to make it more functional.  Typically, we do this together and eliminate items that no longer fit, are outdated or "worn" and are no longer useful.  If you have an item that is "questionable," I can help you decide if having it altered or finding the perfect piece to match it will make it functional again. I can also show you different ways to mix and match your pieces to get more wear out of them. At this point, I can leave you with a shopping list or I can do the shopping for you. I also do travel packing, Holiday Picture Card & Family Portrait Consultations, Workshops, Seminars and Fashion Shows.

Personal Shopping
I can shop with you or for you.  Whether it's an entire wardrobe, a special occasion outfit, wardrobing for your home, holiday, wedding or corporate gift giving, I can do the legwork for you…and the gift-wrapping!!  My shopping trips are not about spending thousands of dollars to make you look good.  They are about working within your budget and ending up with a stylish and lifestyle appropriate wardrobe.  Most people do not need an entire new wardrobe.  My goal is to work with your existing pieces so your new purchases will mix seamlessly with the old.  This creates a new fresh look and builds a stronger wardrobe.  You will look perfectly put together everyday with very little time and effort.


In-Home Wardrobe Consultations
I can come into your home and assist you in thinning your overcrowded closet and organize its content.  Sometimes an objective opinion is just what you need! Photos can be taken of wardrobe combinations for easy references.


Gift Shopping
Do you dread shopping for gifts? I can take away all the stress.  Allow me to shop, gift wrap and deliver the perfect gift to Clients, Associates, Employees and yes, even family members....although it may be best if you deliver those yourself!


Holiday Picture Card & Family Portrait Consultation
Let me work with you and the photographer to create a wardrobe theme that shows the true spirit of your family.


Seminars and Fashion Shows
Tailored to your event or organization. Topics include business dress, current trends, wardrobe development and travel packing. 


Trip Wardrobe Planning and Travel Packing
Whether it's for a business trip or a vacation, I can help you streamline your packing, making your choices more appropriate and efficient.

My fee is $75/hour for closet consultations, shopping, travel packing & portrait consultations. Fees for Fashion Shows, Seminars and Workshops vary depending on the type of event.
Looking for the awesomeness that is Thirty-one Gifts? Click here to be directed to my page or copy this link into your browser - https://www.mythirtyone.ca/PollyK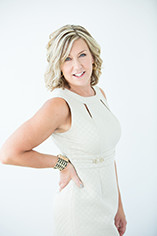 Polly J. Krier
Personal Wardrobe Consultant


In US call 612-232-5227
In CA call 604-861-8650


Polly@AngelinYourCloset.ca
Follow us on Facebook