After 10 ½ years in the retail fashion world, in positions from Sales and Management to Visual Merchandising, I began a career with Estee Lauder Cosmetics in 1994.  As I developed my make-up artistry and clientele skills, my interest in the importance of image also developed. 
In 1998, upon the suggestion of Management, I chose to join the team of Personal Shoppers at Marshall Field's in Minneapolis, Minnesota…one of the best decisions of my life!  After seven years shopping for Marshall Field's and Bloomingdales I moved to Vancouver, BC to be with my boyfriend of many years…another great decision!  After much "outcry" from my clients and friends, I began freelance Personal Shopping, returning to Minneapolis several times throughout the year to work with clients.  And so became, Angel in Your Closet.  I continue to travel to the States while enjoying the rapid growth of Angel in Your Closet in Vancouver.
I have learned that if you look good, you feel good and have confidence.  I want you to love what you wear.  I want you to look in your closet and have choices!  I want you to look forward to getting dressed each day. 

Looking for the awesomeness that is Thirty-one Gifts? Click here to be directed to my page or copy this link into your browser - https://www.mythirtyone.ca/PollyK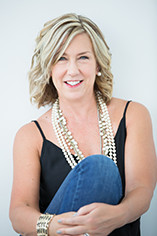 Polly J. Krier
Personal Wardrobe Consultant


In US call 612-232-5227
In CA call 604-861-8650


Polly@AngelinYourCloset.ca
Follow us on Facebook